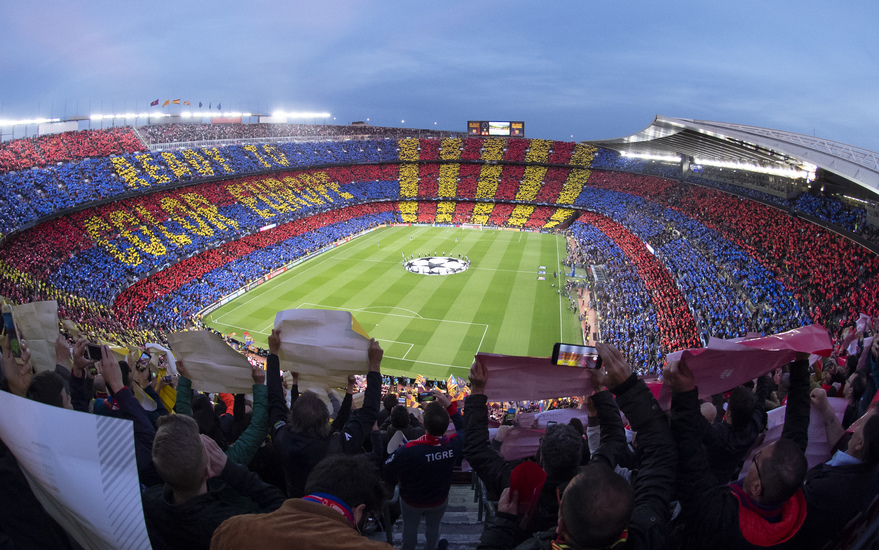 Ter Stegen: 'I'm very happy in Barcelona'
Another interview with Ter Stegen during confinement. After the Live Call on FC Barcelona's YouTube channel and the Q&A on his Twitter account, the German goalkeeper answered more questions via an Instagram Live organised by his previous team, Borussia Mönchengladbach.

Asked about his future, he said that "I am very happy in Barcelona and the sporting situation is good, the team is doing well. What more can I ask for?"

"We've had the first conversations (regarding his contract), but we parked those because there are much more important things right now," he added, referring of course to the COVID-19 situation. Therefore, the players are still continuing with exercising at their homes: "The club sent us a training programme, but it is up to us to do it on our own," he stated.

The goalkeeper, who turned 28 on March 30, also had words for his former team. "If I had gone down [with Borussia Mönchengladbach in the 2010/11 season], I wouldn't have taken part in the Champions League final in Berlin with Barça," Ter Stegen said. "When I returned to Mönchengladbach with Barça, I got goosebumps, it was crazy. Here you really notice how much they love you."
Source: FC Barcelona